What's up
Álggahanvahkku / Welcome Week
24. August,

09:00

to

11:00
Rector welcoming speech and academic administration briefing.
Álggahanvahkku / Welcome Week
24. August,

11:00

to

11:30
Practical information for new students.
Álggahanvahkku / Welcome Week
The studentboard is serving pizza and they will also arrange get-to-know games.
02. June, 08:00

to

03. June, 16:00
Sámegiela ja girjjálašvuođa symposia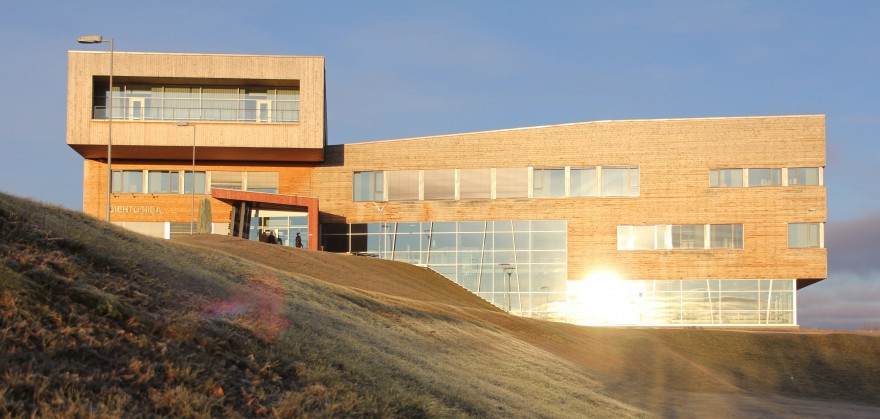 Sámegiela ja sámi girjjálašvuođa lágidanjoavku lea ovttasráđiid Sámi allaskuvllain mearridan ahte symposia lágiduvvo geassemánu 2. ja 3. b. 2021 Sámi allaskuvllas Guovdageainnus.
Eanet dieđut ja dieđihanáigemearit almmuhuvvojit maŋŋelis. Ođđa epoastačujuhus: sagi2021@samiskhs.no
2. beaivvi ja  3. b. geassemánus 2021
Sámi allaskuvla, Oulu universitehta Giellagas-instituhtta, Ubmi universitehta ja UiT Norgga árktalaš universitehta lágidit Sámegiela ja sámi girjjálašvuođa dutkan- ja bagadallansymposia Sámi allaskuvllas Guovdageainnus 2.–3.6.2021.
Oktasaš sámesymposiat leat lágiduvvon jagi 1993 rájes, ja daid ulbmilin leamaš álggu rájes čohkket sámegiela ja sámi girjjálašvuođa dutkiid ja doavttirgráda- ja masterstudeanttaid iešguđege guovlluin. Mii bovdet buot sámegiela ja sámi girjjálašvuođa dutkiid ja studeanttaid searvat symposiai.
Symposijumen barkoegïelh leah gaajhkh saemiengïelh. Buerie båateme!
Symposian bargguogielah leäh gájkah sámiengielah. Buerestbåhtieme!
Symposiuma barggogiela le divna sámegiela. Buoris boahtem!
Symposia bargogielat leat buot sámegielat. Bures boahtin!
Symposium pargokielah láá puoh sämikielah. Tiervâpuáttim!
Symposiuum tuejjǩiõl liâ puk sää´mǩiõl. Pue´tted tiõrvân!
Симпозиум лыххкэм кӣл ле̄в пугк са̄мь кӣл. Пуэдтӭ тӣррвэнҍ!
Symposia bovdejuvvon logaldallit: Almmuhuvvojit maŋŋelis
DIEĐIHEAPMI 
Jus háliidat ovdanbuktit du dutkanbarggu, sádde abstrávtta dahje oanehis ovdanbuktima čilgehusa sisa. Abstrákta galgá sisttisdoallat bajilčállaga, ulbmila ja oanehis čilgehusa. Guhkodat galgá leat 200-300 sáni. Konferánssa lávdegoddi árvvoštallá buot abstrávttaid ja gávdná daidda heivvolaš saji konferánssa prográmmas.
Dieđalaš sáhkavuorru dahje logaldallan – 20 min. sáhkavurrui ja 5-10 min. gažaldagaide ja ságastallamii. Dieđalaš sáhkavuorru galgá sisttisdoallat dutkangažaldaga/ulbmila, teorehtalaš vuođu, dutkanmetoda, ja (vurdojuvvon) bohtosa. 
Sádde epoasta čujuhussii: sagi2021@samiskhs.no