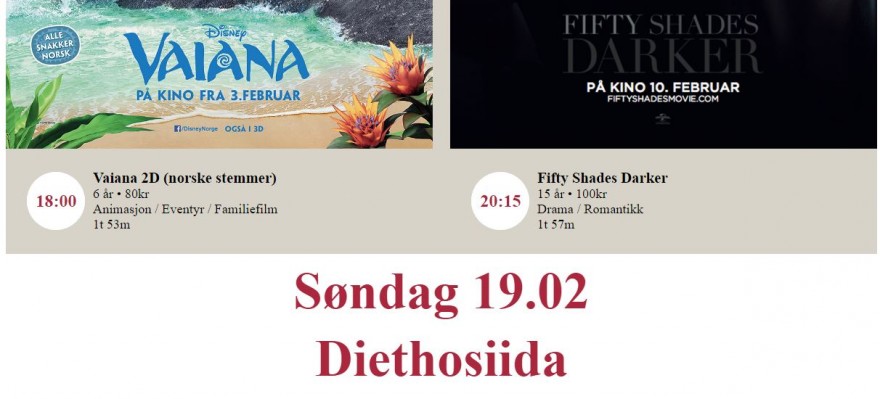 February 17. beaivi 2017
Cinema premiere
On Sunday, Diehtosiida opens up for the public as the cinema holds premiere.
Sámi University of Applied Sciences, The Student Welfare Organization in Inner Finnmark (SSO) and Guovdageaidnu municipality arranges the cinema Bygdekinoen at Diehtosiida.

There will be possibilities to buy snacks at the cantina.
Until easter we will show movies at Diehtosiida, every sunday at 18:00 and 20:00. 
 
Welcome!