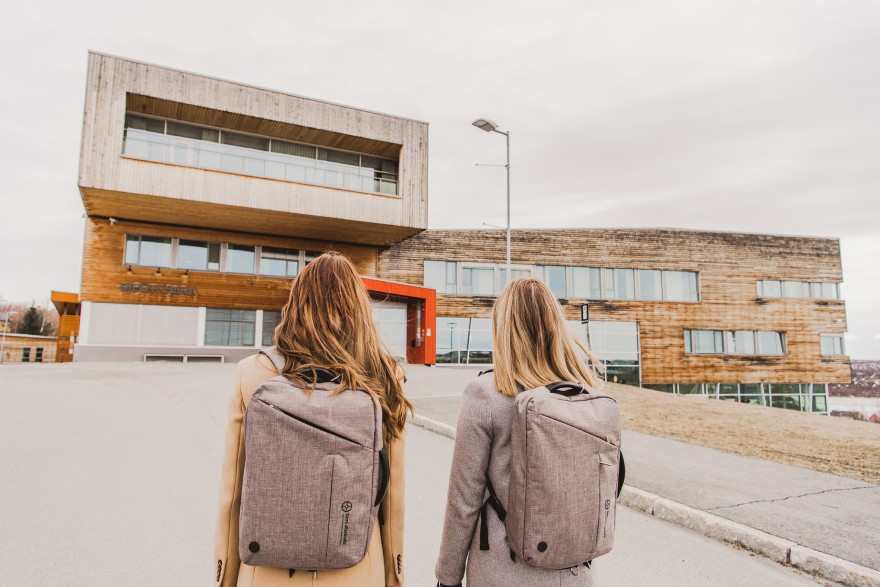 July 14. beaivi 2021
Start of studies autumn 2021
Semester startup will take place at Diehtosiida
The government in Norway continues the reopening of society and goes to the third step in the reopening plan. The new regulatory changes came into force on Sunday 20 June. 

According to the new recommendations, universities and colleges can carry out ordinary teaching, if teaching and activities are in line with the current regulations and advice on infection control.

Sami University of Applied Sciences is planning to hold physical education this autumn at Diehtosiida campus from 16 August. 

We still recommend you to see separate schedule for your study program on TimeEdit, since some studies will still have online education. 

If the situation changes
Sami University College continuously monitors the situation with the coronavirus and provides us with advice from the authorities. If the situation changes, the autumn semester will be organized according to the authorities' advice and recommendations. Information comes continuously if this becomes relevant.
Schedule 
In TimeEdit you can search for your timetable, as well as where the teaching takes places, meeting schedule, exam times, ect.: TimeEdit Samisk Høgskole - Sámi allaskuvla

If you have questions related to teaching, you can contact the professional coordinator.

Introduction week  
See separate program here: Introduction week | Sámi University of Applied Sciences (samas.no)

Common study start 2021 – Information for new students
Welcome to join common semester start on Monday 23 August from 09:00 – 11:00 in the auditorium Sáhkaskáidi at Diehtosiida. The event will also be streamed. Link to stream will be published under "Whats happening" on our website: www.samas.no.   

Are you a student and need corona (Covid-19) vaccine?
Students in Kautokeino municipality will be offered corona vaccine here if they wish. Students who want to take the coronary vaccine must contact the municipality's vaccine coordinator on weekdays from 10:00 - 14:00 on +47 485 00 784. If you do not get an answer right away, they will call you back. 

Students must refuse the offer of vaccination in their registered municipality if they will take the vaccine in Kautokeino. 

The Norwegian Institute of Public Health encourages all students to take advantage of the offer of the first dose of coronary vaccine in the municipality in which they are registered, even if it involves travel. This is the fastest way to get your first vaccine dose.
Remember it is important for the best possible protection to take both doses.
Any questions? Feel free to ask.
If you have any questions regarding semester start, you can contact the study administration by either e-mail or telephone: oahppohalddahus@samas.no / +47 78 44 84 00.

Due to the holiday period, we have slightly reduced staff in the summer and it may therefore be somewhat longer response time to inquiries.