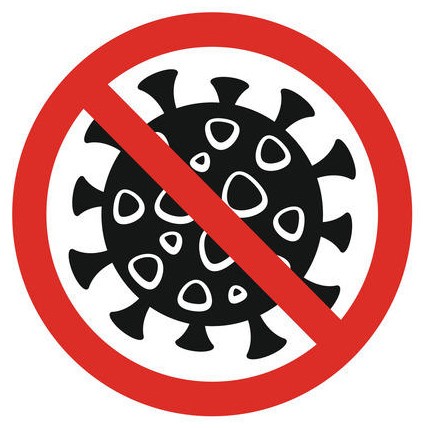 March 24. beaivi 2021
Ođđa koronadoaibmabijut / New covid-19 measures
Buot Sámi allaskuvlla logaldallamat čađahuvvojit digitálalaččat njukcamánu 25.beaivvi rájes
Ráđđehus lea njukčamánu 23. beaivvi mearridan ođđa njoammuneastadandoaimmaid, vai lea dárkkistus koronadilálašvuođas ja vai njoammun ii beasa leavvat viidát. Dan oktavuođas lágiduvvojit buot logaldallamat digitálalaččat. Mearrádusat leat doaimmas ihttá rájes (25.3) ja bistet dassái go ođđa mearrádus boahtá. Ráđđehus áigu maŋemusat cuoŋománu 12. beaivvi árvvoštallat doaibmabijuid ođđasit.

Oahpahusat ja lágideamit 
Buot logaldallamat čađahuvvojit digitálalaččat njukcamánu 25.beaivvi rájes. Eanet dieđuid oaččut koordináhtoris. Oahput geain leat earenoamáš dárbbut besset ain doallat fysalaš logaldallamiid sierra riskaárvvoštallama vuođul. Dat guoská earret eará duoji - ja filbmaoahpuide. Studeanttat geaidda dat guoská ožžot dieđu dan birra.

Bibliotehka, lohkanlanjat ja hárjehallanlatnja
Geahččalit doallat Diehtosiidda nu rabasin go vejolaš studeanttaide. Dat mearkkaša ahte lohkanlanjat, girjerájus ja hárjehallanlatnja ain leat rahpasat. Fuomáš ahte rievdadusat sáhttet boahtit jus oažžut eará dieđuid, ráđđehusas bohtet eará mearrádusat/čielggadeamit, dehe jus báikkálaš riskaárvvoštallan rievdá.  Jus leat buohcci dahje man nu sivas it sáhte finat girjerádjosis de áinnas váldde oktavuođa dákko bokte: girjerajus@samas.no.
Ruovttukantuvra
Ráđđehus lea ávžžuhan ahte buot bargit geat sáhttet berrejit ruovttokantuvrrain bargat.
Sámi allaskuvla čuovvula dán ávžžuhusa ja váldá servodatovddasvástádusa njoammuma hehttemis. Buot bargit geat sáhttet dan dihte bargagohtet ruovttokantuvrrain. Oahppohálddahusa vuostáiváldin lea gitta 12.04 rádjái, muhto sáhtát gulahallat singuin e-boasta ja telefovnna bokte, oahppohalddahus@samas.no.

Eahpesihkar? 
Váldde áinnas oktavuođa ja sáddes midjiide e-boasta jus leat eahpesihkar dahje leat gažaldagat. E-boasta čujuhus: oahppohalddahus@samas.no.
Fuomáš ahte rievdadeamit sáhttet boahtit dađi mielde go ráđđehusas bohtet eanet dieđut ja čielggadeamit.
All lectures at the Sami University of Applied Sciences will be carried out digitally.
On the 23th of march the Norwegian Government came with new infection prevention measures, to be able to remain in control of the covid-19 outbreak, and make sure that the virus doesn't spread any further. According to the new prevention measures, they decided that all lectures will be carried out digitally.  The new measures will take effect starting from tomorrow (25 March) until further notice is given. They will be assessed by the Government before 12 April.
Education and how it will be carried out
All lectures will be carried out digitally until the 12th of april.  Students can get more information from the coordinator of the study program. Exemptions are given to studies (for example duodji and film studies) that can't be carried out digitally based on a separate risk assessment. Students that are affected by these exemptions will be given notice.
Library, study rooms and gym
We will do our best to keep the campus as open as possible for the students, meaning that study rooms, the library and the gym will be kept open until further notice is given. However, please be aware that guidelines may change following new information, new national measures or changes in the local risk assessments. If you're sick, or in other ways prevented from visiting the library and need their assistance, please feel free to get in touch with them at girjerajus@samas.no
Home office
The Government has also encouraged the use of a home office for everyone who has the opportunity to do so. Sami University of Applied Sciences will follow up on this encouragement, and in that way takes part in the social responsibility to try to prevent the virus from spreading. Therefore all employees that are able to will  be working from home. The study administration will be closed until the 12th of April, but you can still reach us via e-mail or telephone.
In case you have some questions
Please feel free to get in touch with us by mail at oahppohalddahus@samas.no if you have any questions.
Please be aware that these may change as we receive further information and clarifications from the Government.