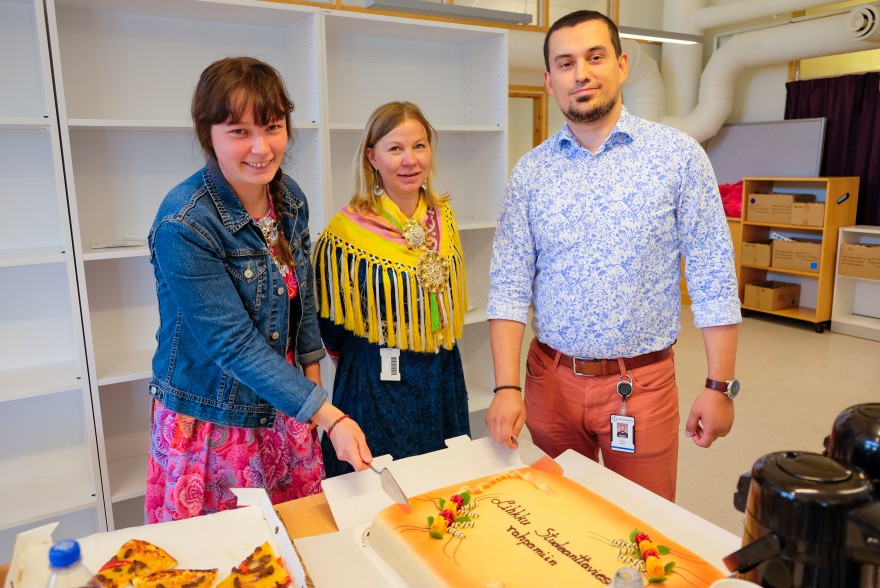 August 18. beaivi 2023
Official Opening of the Student House
The students at Sámi University of Applied Sciences have now received their own student house. 
Today, an official opening took place at Sami University of Applied Sciences for the studenthouse. The former common area that belonged to the Inner-Finnmark Student Welfare Organization (SSO) has been transformed into a student house. Martin Velky, the leader of the student council, expresses great joy over the fact that the students have finally obtained their own venue.
- We now have a place where we can gather and socialize. While studies are undoubtedly important, it's also crucial to get to know each other and engage in social activities during our free time. This is now achievable in the student house.
The goal of the student house is to create a venue where students can come together outside of school hours, as well as to have a dedicated space that they manage themselves. The student council has dedicated time and effort to realize the dream of having their own student house.
- We already have plans to use the student house this evening for a student party. Next week, we'll organize a pizza night, and in the future, we have intentions to acquire various games and host diverse activities and events here.
While the student house currently shares common space with SSO, the plan is to develop a distinct arena solely for the students. There are plans to establish a separate kitchen, meeting rooms, and storage space to better meet the needs of the students.