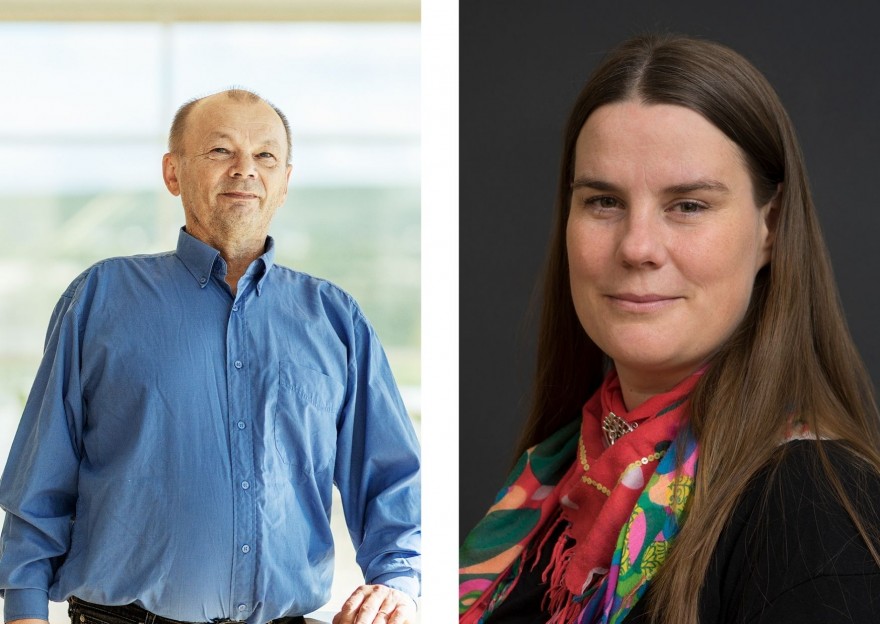 March 07. beaivi 2022
Ođđa dieđalaš girji soabadan ja duohtavuođa kommišuvnnaid birra
Dál lea ođđa girji " Trading Justice for Peace? Reframing Reconciliation in TRC Processes in South Africa, Canada and Nordic Countries" almmuhuvvon. Girjjis leat Lulli-Afrihká, Canada ja Norgga soabadan ja duohtavuođa kommišuvnnaid barggut guovddáš fáddán. Sámi allaskuvlla dutkit Lovisa Mienna Sjöberg ja Mikkel Nils M. Sara leaba ovtta kapihttala čallan girjái. Girji lea ovttasbargu gaskkal Lulli-Afrihká, Canada ja Norgga dutkiid.  
Soabadan ja duohtavuođakommišuvnnat leat ásahuvvon iešguđet hámis ja guovllus, earret eará Lulli-Afrihkas, Canadas ja Norggas. Dien golmma riikka duohtavuođa ja soabadeami proseassaid buohtastahttin vuolggahii dutkiid lagabui geahččat ja problematiseret dáid proseassaid dan ektui makkár servodathástalusat doppe leat odne.  Das de ásahuvvui oktasaš internationála dutkanprošeakta jagi 2018.
Girji lea čállon ovddemusat dutkiid, universitehta- ja allaskuvllabargiid ja studeanttaid várás, muhto sáhttá maid miellagiddevaš sidjiide geat beroštit soabadan- ja duohtavuođakommišuvnnaid bargguin mat dál leat jođus Norggas ja Suomas. Girjji 15. kapihttalis bohtet ovdan ollu bealit mat gullet dákkár bargguide.
Sámi allaskuvlla oassi girjjis
Vuosttašamanueansa Lovisa Mienna Sjöberg ja vuosttašamanueansa Mikkel Nils M. Sara leaba čallan guđat kapihttala girjjis "When justice has borders: Some reflections on national borders in relation to the TRC in Norway". Dás bohtet ovdan muhtun ovdamearkkat das movt riikarájiid ásaheapmi dahket oanehet ja guhkit áigái sámi servodaga ovdii, ja das maiddái makkár dahkamuš stáhtalaš girkuin lea leamaš dás.
Girji lea neahtas
AOSIS Publishing lágádus lea almmuhan girjji, ja doaimmaheaddjit leat Sigríður Guðmarsdóttir, Paulette Regan, Demaine Solomons. Girjii lea boađus fágaidrasttildeaddji ovttasbargoprošeavttas mas leat fárus dutkit geat barget iešguđet universitehtain/alit oahppoásahusain Lulli-Afrihkás, Canadas ja Davviriikkain.
Girji sáhtát lohkat neahtas dán liŋkka bokte, ja dat lea buohkaide rabasin lohkat neahtas.
Digitála logaldallan fátta birra
Mannan čavčča doalaiga Mienna Sjöberg ja Sara digitála logaldallama seamma fátta birra sámegillii, ja dán lea vejolaš geahččat das vuolábealde.